THE CAMPAIGN FOR THE UNIVERSITY OF SASKATCHEWAN
WITH YOUR SUPPORT,

 USASK ENGINEERS WILL CHANGE OUR WORLD

The problems of today are unlike anything we have seen before and continue to grow in scope and complexity. As the world changes, one thing remains the same—engineers play a critical role in solving problems that impact our lives.
The world needs USask engineers, whose qualities and values are nurtured to inspire success, cultivate innovation and deliver value. Now is the time. This is the place. We invite you to join our ambitious vision for the future, to develop the engineers our world needs.
ENGINEERS

 THE WORLD NEEDS

Our world faces increasingly complex issues and we need engineers who can rise to these challenges.
DESIGN
VISIONARY

SPACES

A transformation of the College of Engineering will introduce the Innovation, Design, Engineering and Applied Sciences (IDEAS) Building. Strategic renovations and targeted expansions will optimize space to reflect the communities we serve as educators and engineers and respond with new learning communities in areas of importance.

With your generous commitment, we can create visionary spaces that inspire and equip students, researchers and faculty to engineer a better future for our world. 
Featured Projects: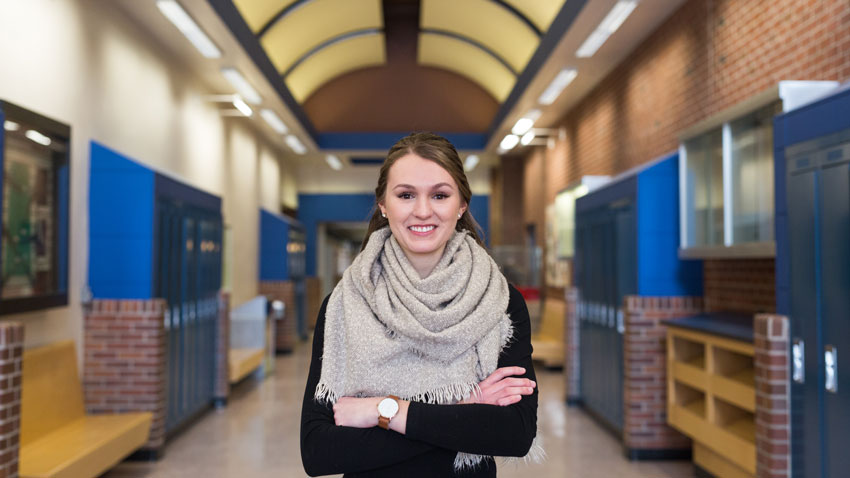 LEAD
CRITICAL

RESEARCH

As leaders in engineering for health, agriculture, mining, energy and environment, USask Engineering is globally recognized for pivotal research, contributing to industry, our economy and community. We know that one idea, discovery or connection has the power to provoke radical change.
Featured Project: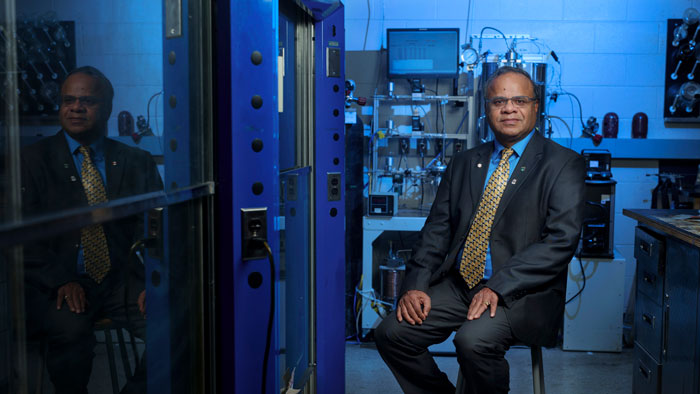 $1,250,000 GOAL
Gifts to the Graduate Excellence and Opportunity Fund will enhance our research groups, uplift graduate students to new heights of discovery, reward excellence and innovation, and amplify new opportunities.
With your donation we will create prestigious entrance awards and value-added continuing graduate awards, offer professional development opportunities and enable a collaborative community for learners to cross-pollinate ideas and connect. These investments will directly impact our ability to cultivate innovation, produce meaningful research outcomes and deliver value to impact economies, communities and quality of life for all peoples.
If you are interested in donating to this project, please contact:
College of Engineering
University of Saskatchewan
engineering.donor@usask.ca
Phone: 306-966-2633
SUPPORT

INDIGENOUS ACHIEVEMENT

We can play a pivotal role in uplifting Indigenization by building respectful learning communities, inspiring Indigenous success, and co-creating value with Indigenous communities through collaborative partnerships.
Featured Projects: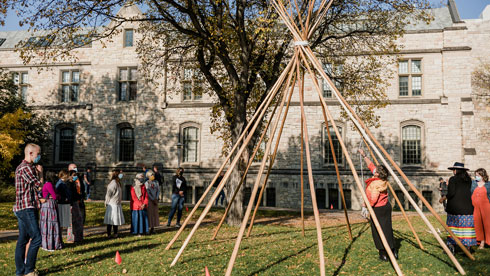 $750,000 GOAL
We hope to deepen our culture of respect, inclusion and belonging in engineering to invite Indigenous people to see themselves as engineers who serve our planet and people.
Entrance awards can help these students arrive and thrive. Continuing awards nurture their development and success. Competitive awards recognize notable accomplishments and give visibility to role models and champions.
Through personalized awards that see these students for who they are, we acknowledge their difference as strength, welcome their perspectives to expand our community, and bridge their arrival into a place of inclusion and belonging with respect.
$200,000 GOAL
USask Engineering Indigenous Student Initiatives aims to assist our Indigenous Engineering students with a holistic network of academic, personal and professional supports and experiences. These include our Engineering Access Program that highlights viable pathways into engineering for Indigenous youth; the transitional Summer Bridging Program for new or prospective students; and the Student Champions Program of peer-to-peer mentorship, tutoring and cultural events.
Your gift will allow for student awards, professional work experiences and an array of cultural and celebratory events, such as the Indigenous Graduation Banquet, that help us to strengthen the Indigenous student experience along their journey. Your support will allow for sustainable funding for these initiatives and a continued foundation for aspiring Indigenous engineers.
INSPIRE STUDENTS TO
SUCCEED
Students are at the core of our mission, and in order to inspire them and give them the supports necessary to succeed, we need to establish:
Strong academic programs that are relevant and reflect community needs and opportunities
Formative learning experiences that build a foundation of knowledge and establish core competencies through real-world practice in an environment safe for failure
Holistic supports that inspire personal, academic and professional growth and development
Featured Projects: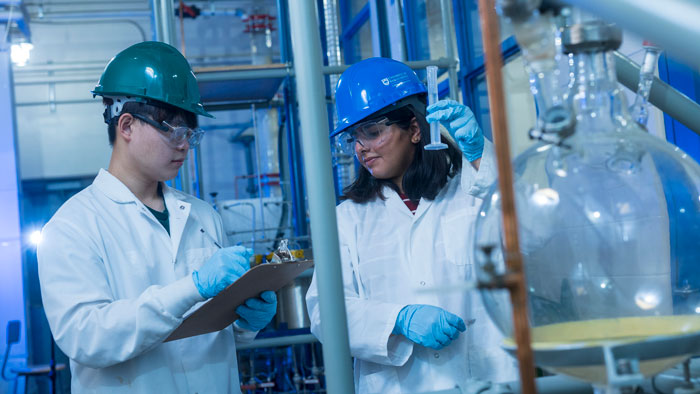 $1 MILLION GOAL
USask is a place where students discover their potential and begin to achieve their dreams. Each student in the College of Engineering starts this journey from a unique place.
Award support ensures students both arrive and thrive. Our new student award priorities consider students' background and life experiences to inform how we build access into engineering, recognize student potential and accelerate student impact.
This ambitious priority aims to double the number of students who receive this invaluable support. You can support priority areas meaningful to you, such as Women in Engineering, Indigenous Learners in Engineering, Rewarding Academic Excellence, Building Future Leaders, and Uplifting Social Mobility.
Your support will give students the ability to arrive and thrive at USask. You can strengthen our campus community and ensure our students achieve their ambitious goals for the future benefit of society, and as future engineers.
If you are interested in donating to this project, please contact:
College of Engineering
University of Saskatchewan
engineering.donor@usask.ca
Phone: 306-966-2633
$3 MILLION GOAL
Automation in agriculture, mining, transportation, energy, and health care will revolutionize how these important prairie sectors operate.
Now is the time to invest in robotics training, research, and development of robotics technologies. To lead these advancements, USask Engineering will launch a robotics engineering stream.
Robotics Engineering will integrate our strong programs in electrical, mechanical, and software engineering focused on machine learning. A hands-on program will showcase applications that align with employment and provide a flexible foundation to shift as the robotics industry evolves.
Together, we can offer a made-in-Saskatchewan solution for this pressing opportunity—and prepare graduates with the knowledge and skills to lead the way into a digital era.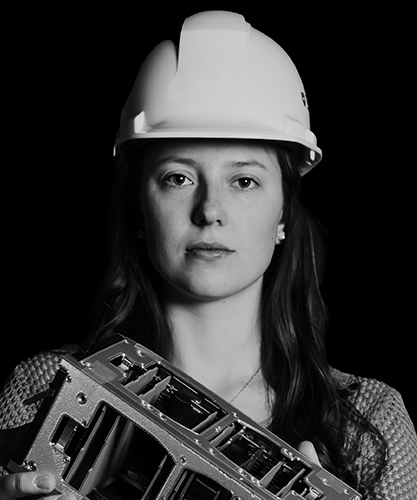 "We get a total world experience right at USask. Students have the opportunity to learn from the brightest minds in the best facilities, as well as gain real-world experience. It is evident why USask is recognized around the world for its innovation and high-achieving students and alumni."
Arliss Sidloski

Student, College of Engineering, Recipient, Schulich Leader Scholarship, Recipient, USask Chancellor's Entrance Scholarship, Member, USask Space Team
Support the College of Engineering
With alumni, donors and community partners like you, we will impact our students and our industry, through our campaign priority areas. All donations make a powerful difference in the lives of our students, researchers, and community members.
With your donation, we can fund priorities for the College of Engineering.

"I am driven by the desire to continually make this world a better place through new engineering advancements and innovations to ensure the earth is sustainable for many years to come. I hope to inspire young women and girls to achieve their own goals in the field of science, technology, engineering, math or as an athlete in their sport. I want to be a role model for others to show them what is possible if you work hard and follow your passions."
Libby Epoch

Student, College of Engineering, donor-funded scholarship recipient and Huskie Women's Basketball alumna.
IMPACT

OF GIVING TO USASK