THE CAMPAIGN FOR THE UNIVERSITY OF SASKATCHEWAN
WITH YOUR SUPPORT,


USASK DENTAL PROFESSIONALS WILL CHANGE OUR WORLD

The College of Dentistry has a reputation for training some of the top dental clinicians in Canada.
Our mission is to embrace the entire dental team and ensure that the oral health professionals of tomorrow are ready to meet the needs of the entire population.
Your support will help the College of Dentistry realize its full potential, and help us shape a brighter future for the dental profession.
DENTAL PROFESSIONALS

 
THE WORLD NEEDS

With alumni, donors and community partners like you, we will impact our students and the dental profession and Be What the World Needs.
DESIGN

VISIONARY

SPACES

We cannot be satisfied with facilities and technology from decades past as we establish a standard for higher education that meets the challenges of tomorrow. Access to the latest resources and equipment will propel the College of Dentistry to our full potential in student life, in graduate competency and in faculty breakthroughs.
Featured Projects: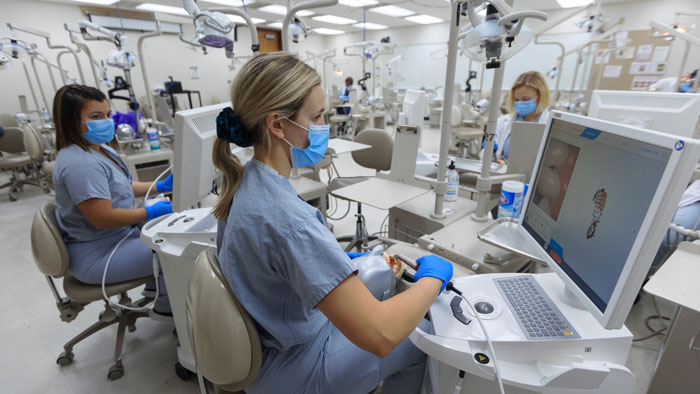 INSPIRE
STUDENTS
TO
SUCCEED
We are committed to ensuring that every student is engaged in an educational environment that prepares them for the future. Our programs provide students with the opportunity to develop skills, grow in confidence and discover how they will make a difference in the world. We want every student to leave the college with the knowledge, clinical ability, perspective and life skills they will require as oral health professionals.
Featured Projects: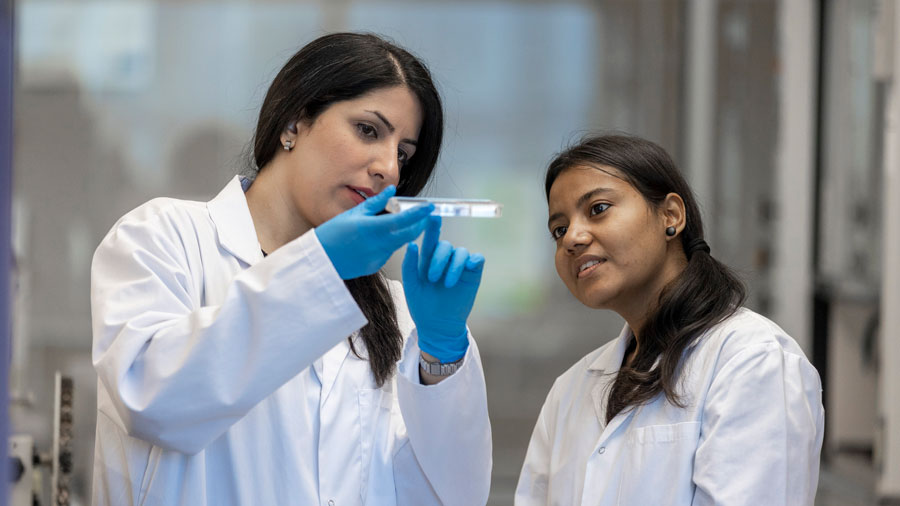 SUPPORT

INDIGENOUS ACHIEVEMENT

Our commitment is to improve the quality of life of populations that are most affected by the social determinants of health. We offer educational opportunities and services to communities in ways that meet the needs of patients, cultivate mutual respect and engage people in defining their needs and aspirations. The services are provided in consultation with Indigenous leaders, community members and Elders in a culturally appropriate way.
Featured Projects: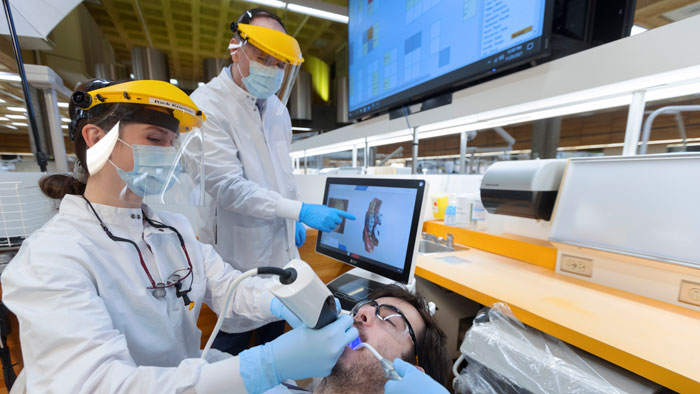 The two-year Bachelor of Science in Dental Therapy program focuses on dental care for Indigenous people and communities. Student selection criteria prioritizes Indigenous students. The program provides students with the skills and knowledge to support their work and life in Indigenous communities. It is the only dental therapy program in Canada.
If you are interested in donating to this project, please contact:
Anu Kashyap
Development Officer, College of Dentistry
Tel: 306-966-4001 
anu.kashyap@usask.ca
Donor support for the Inclusive Community Care Fund helps fund the operation of dental clinics serving Indigenous populations in defined partner communities in Saskatchewan. These initiatives improve access to oral health care for underserved populations. For students, the clinics foster understanding around social responsibility and offer insight on how physical, social, cultural, psychological and economic factors affect oral health.
LEAD
CRITICAL

RESEARCH

The College of Dentistry has built a thriving research environment from which valuable new knowledge emerges – discoveries that improve oral health outcomes and influence training of the next generation of dental professionals and oral health researchers.

Our current research spans three broad areas, with meaningful impact for patients, dental professionals, students, and beyond:
enhancing dental education through evidence-based approaches
improving clinical outcomes and access to dental care, focusing on priority populations
developing innovative diagnostics, therapeutics and disease biomarkers
Featured Projects: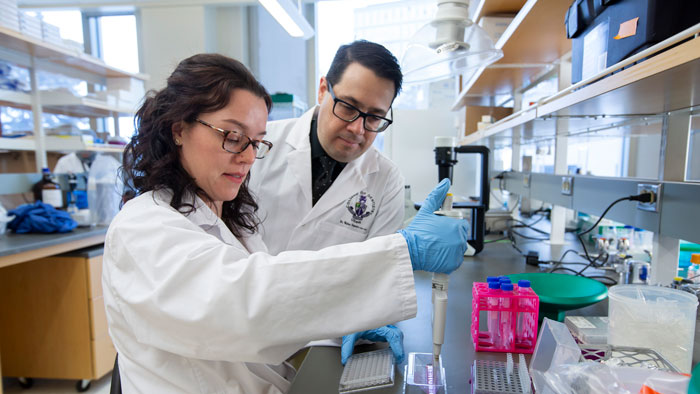 Establish an endowment to support research needs:
Seed funding for innovative, early stage research projects to acquire preliminary data or proof of concept, as well as important small-budget clinical and educational research projects that are not well suited for research agency grants
Graduate Student Travel and Publication Awards
Infrastructure support for researchers who pursue highly technical research in diagnostics,  therapeutics and disease biomarkers and require specialized equipment for their cutting-edge research
If you are interested in donating to this project, please contact:
Anu Kashyap
Development Officer, College of Dentistry
Tel: 306-966-4001 
anu.kashyap@usask.ca
Fellowships support high-performing graduate students who are pursuing a research-based doctoral degree in oral and/or oral-systemic health links. To excel, doctoral students must devote themselves full time to their program. Fellowships play an important role by alleviating financial strain on students, thus allowing them to concentrate their full efforts on the program. Without the contributions of doctoral students, the exciting research conducted in our college would not be possible. These competitive fellowships will provide deserving doctoral students with monthly stipends to support their living and program costs.
If you are interested in donating to this project, please contact:
Anu Kashyap
Development Officer, College of Dentistry
Tel: 306-966-4001 
anu.kashyap@usask.ca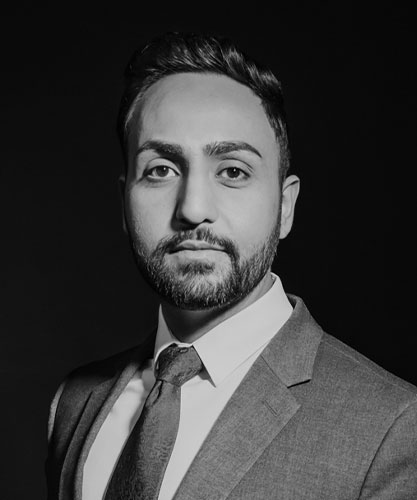 "Teachers and learners working together can transform the world and build a future that lends itself to social equity. It is inspiring to see students understand how empathy, diversity and social responsibility are inextricably linked to the profession of dentistry. The skills and knowledge they acquire at the College of Dentistry will benefit patients, families, and communities."
Dr. Amrinderbir Singh (MPH'15)

Director of Inclusive Community Outreach and assistant professor, College of Dentistry
Support the College of Dentistry
In our next chapter, we will transform Saskatchewan and the world by addressing those things you care most about: your world now and the world that generations will inherit.
With your donation, we can fund priorities for the College of Dentistry.
IMPACT

OF GIVING TO USASK